DIY Crate on Wheels



Remember from my last post I was hoping to make a crate for the kids books similar to this ...
Here is my original crate. I found it at a market and when I inquired the price, the man gave it to me for free. He said I could plant a herb garden in it. As if. It was really dirty and I was reluctant to take it, but it was a crate. :)
Original Crate

So I got out my electric sander and gave it a really good sand to get off the old paint marks and smooth down the wood.
Sanded Crate

Then I added some cute little wheels to the bottom that I picked up at the hardware for $1.88 each.
Wheels Added

Then I stuck on my number template using scrapbook letters and old paper number templates I used for my cane drawer makeover. I used the number 52 because that is our house number. :)
Stencil

I couldn't find a sponge, so I used a dish brush refill (clever) and sponged on my black paint.
Painting Stencil

After it dried I gave it a light sand.
Dried stencil, ready for sanding.

Then I applied 2 coats of poly.
Finished crate!

And wow! I absolutely love it. In fact, I think it might just be one of my favourite projects yet. :)
And total cost $7.50!
Magazine holder

No, the kids are not getting this one. Sorry, but I can just see them pushing each other down the hall in it. Grrr...
Love it!


FEATURED ON: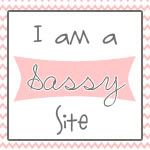 LINKED TO:
http://kim-toomuchtimeonmyhands.blogspot.com/
http://threemangoseeds.blogspot.com/2012/01/features-do-it-ya-self-link-party.html
http://ladybug-blessings.com/?p=2162
http://projectqueen.org/welcome-to-link-party-18-turning-the-daunting-into-the-do-able
http://www.notjustahousewife.net/